Mini Face Sculpting Roller
Focus on sculpting and lifting your face and eye contour with our brand-new specially-designed mini face roller tool.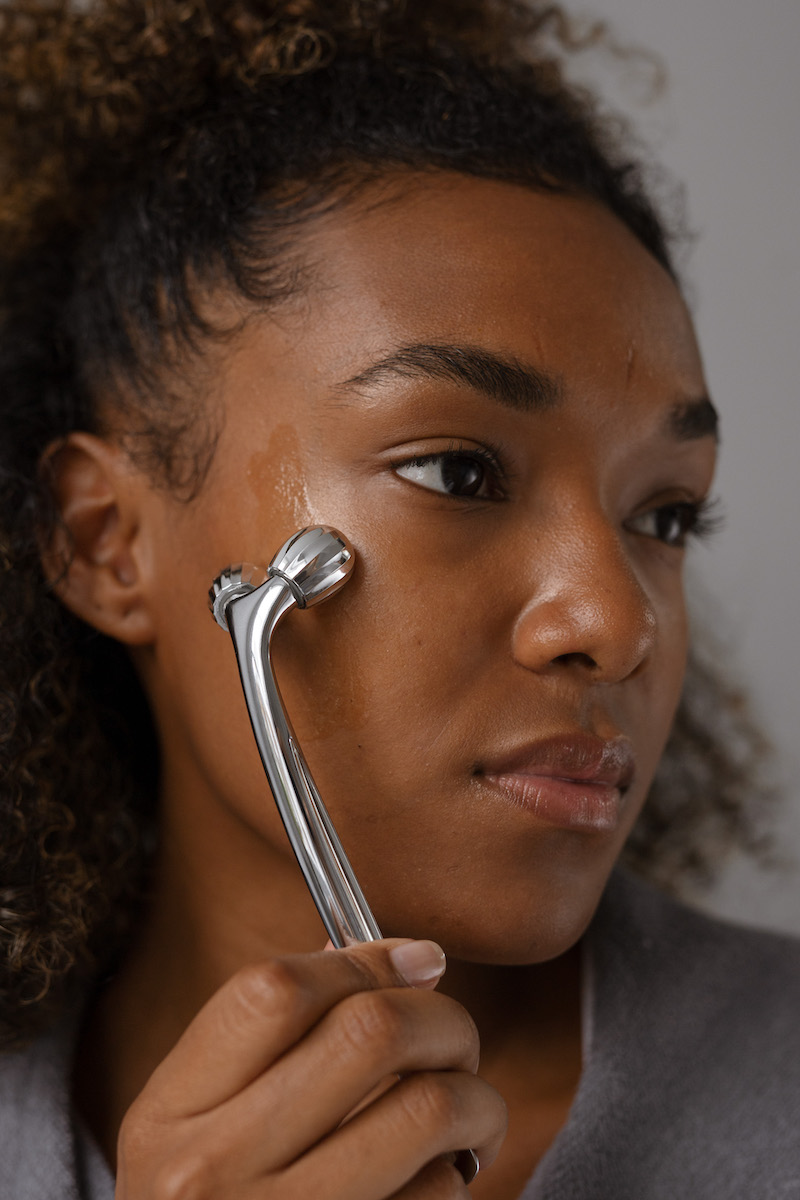 For daily use following your regular skincare routine, spend up to 10 minutes gently massaging the skin in the eye area. Designed for those hard to reach eye zones, discover skin firming and relaxation benefits from just a few minutes every day. For best results, cleanse and tone your skin, following up with your regular serums and face oils. Use the mini face roller to gently massage the skin upwards and outwards from the centre of the face to the hairline and ears, focusing on the delicate eye areas.
As the mini roller sculpts the natural contours of your face, it lifts, plumps and tightens the skin, particularly around the eye area. Results include smooth and clear complexion, reduced appearance of fine lines and wrinkles around the eye area and brighter, healthier skin. The mini face roller is also an incredible way to get better use of your skincare products. Pressing the products into the skin during the massage, the experience allows your skincare to soak deeper into the dermis for better and more visible results.
Also used on the body, use gently on the neck, creating smooth upwards motions from the collarbone to the chin. Use upwards on the arms and legs to help with smooth and toned skin.
How to use:
1. Cleanse and tone your face as per your regular skincare routine.
2. Use on moisturised skin.
3. Allow the tool to create gentle pressure, kneading the surface of your skin. Please see visual massage instructions below.
4. Use the curved tail of the roller to gently massage your eye area.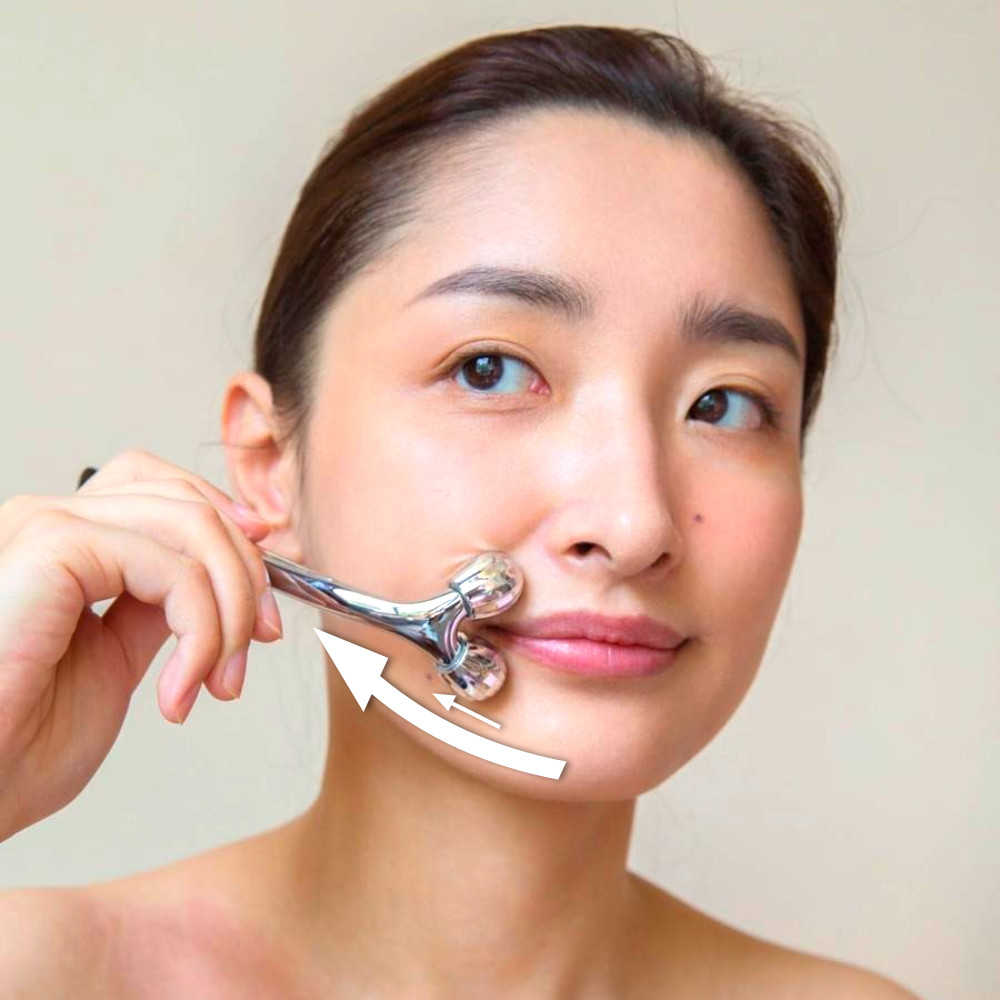 Roll outwards from your mouth corners to the ear lifting the skin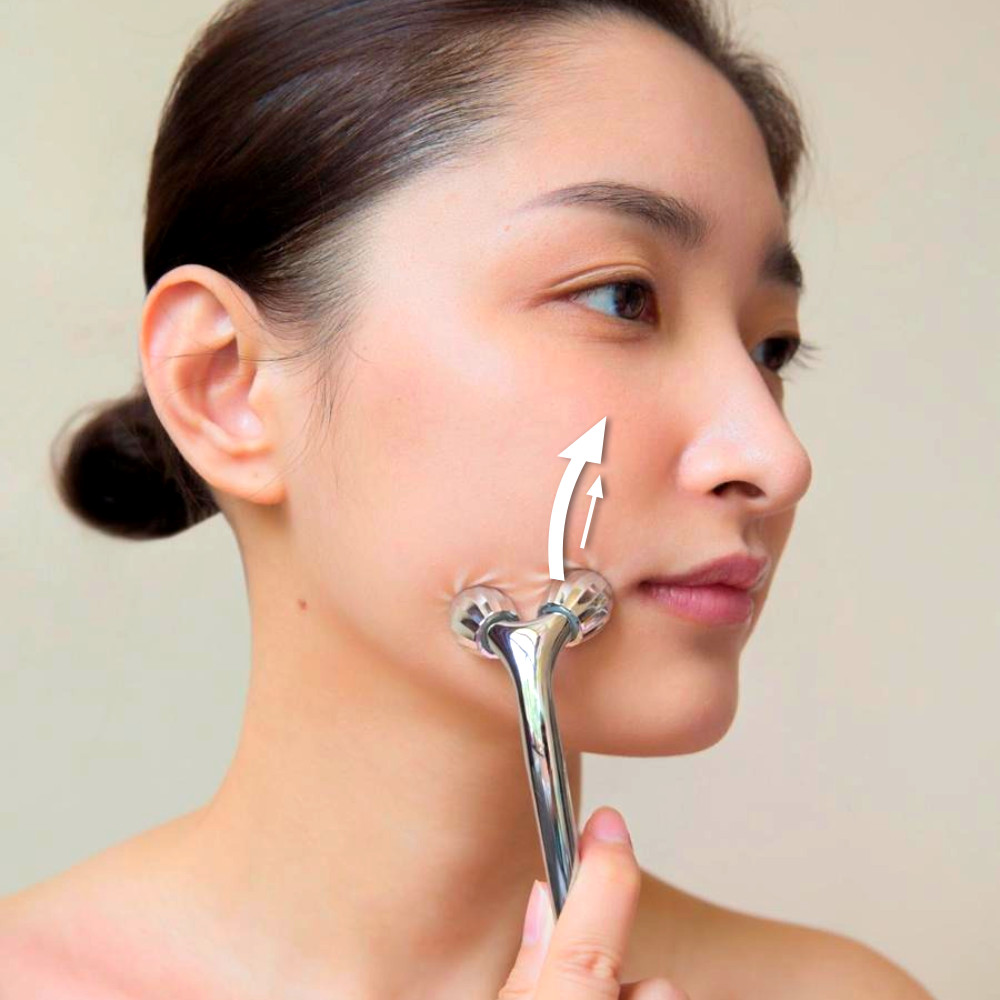 Roll upwards along your smile lines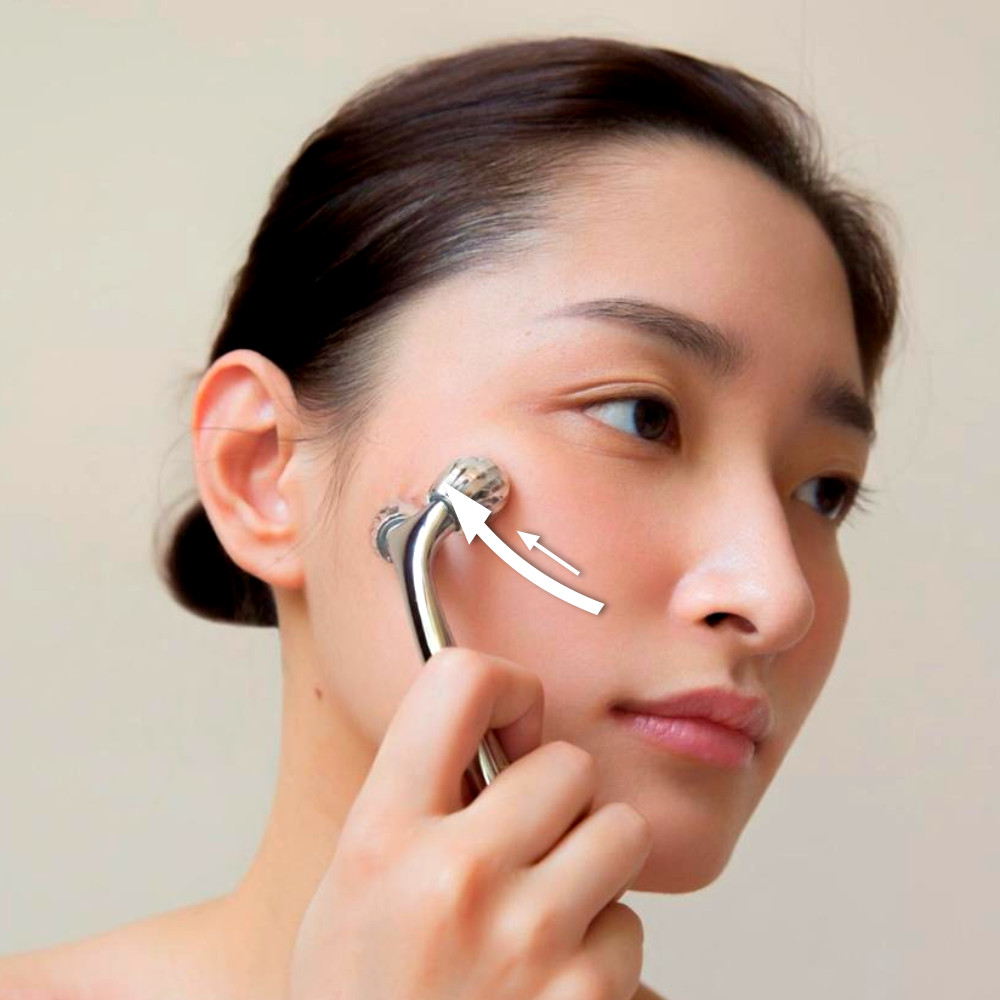 Roll outwards and up from your nose along the cheeks in half circles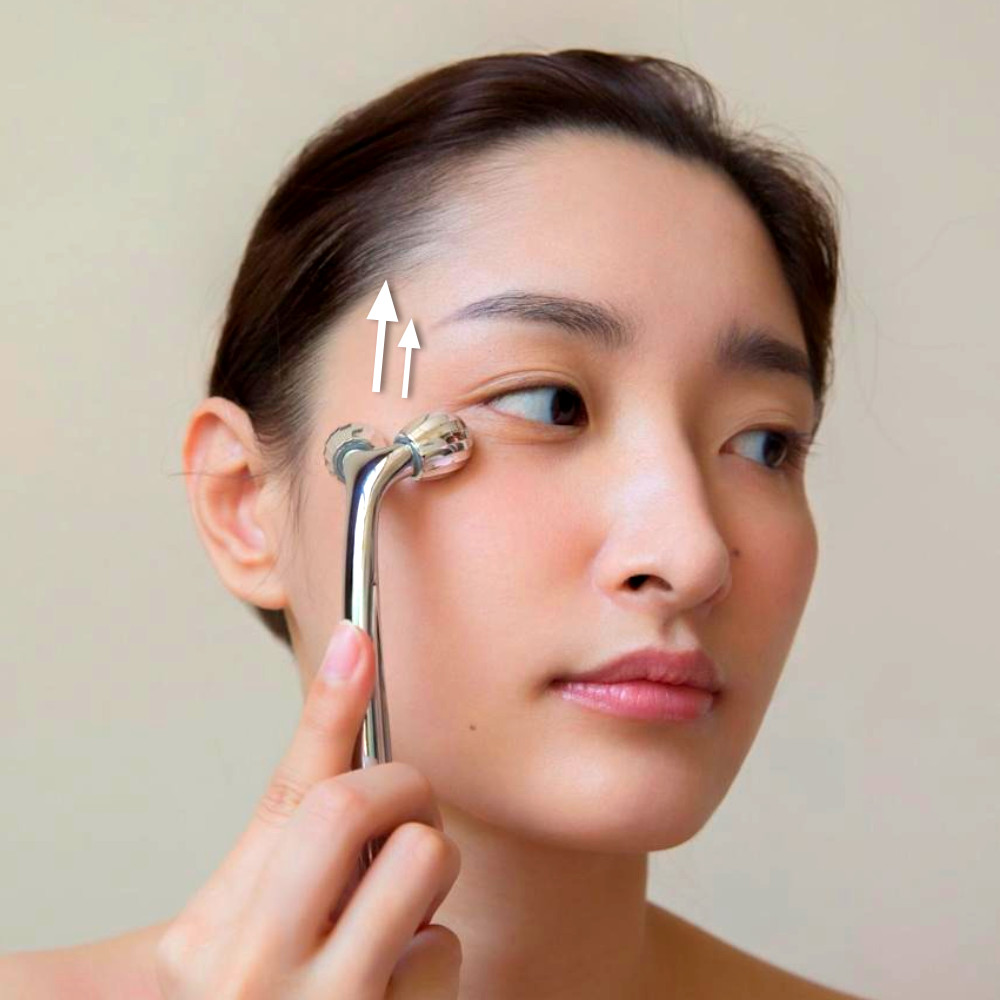 Roll gently between eye corners and your temples.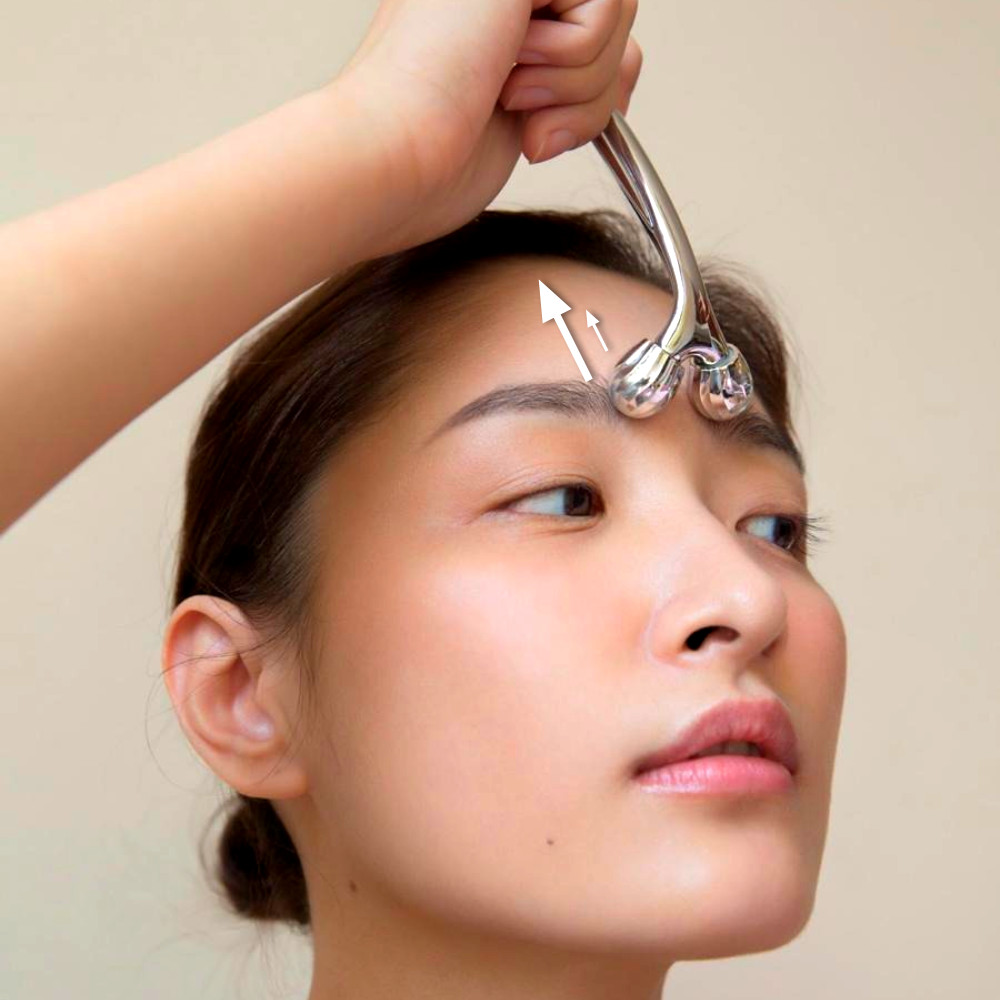 Roll upwards from the brows to the hairline across all forehead
Neck Massage options:
Roll upwards from the bottom of your neck to the chin for lifting massage
Roll downwards from top of your neck to the shoulders for lymphatic drainage massage
This product is crafted in zinc alloy – do not use if allergic to metal.