Rose Quartz Face Roller
Our crystal facial roller is recommended to improve skin tone in so many ways that work for every skin type. If you're looking for anti-ageing benefits, this is a fantastic tool to add to your collection. Similarly, if you're looking to improve skin tone and rid your body of toxins, this tool can offer you incredible benefits. Because our face roller can work with all kinds of serums and face creams and the pressure and tension used is dictated by you, even the most sensitive skin can benefit from its regular use.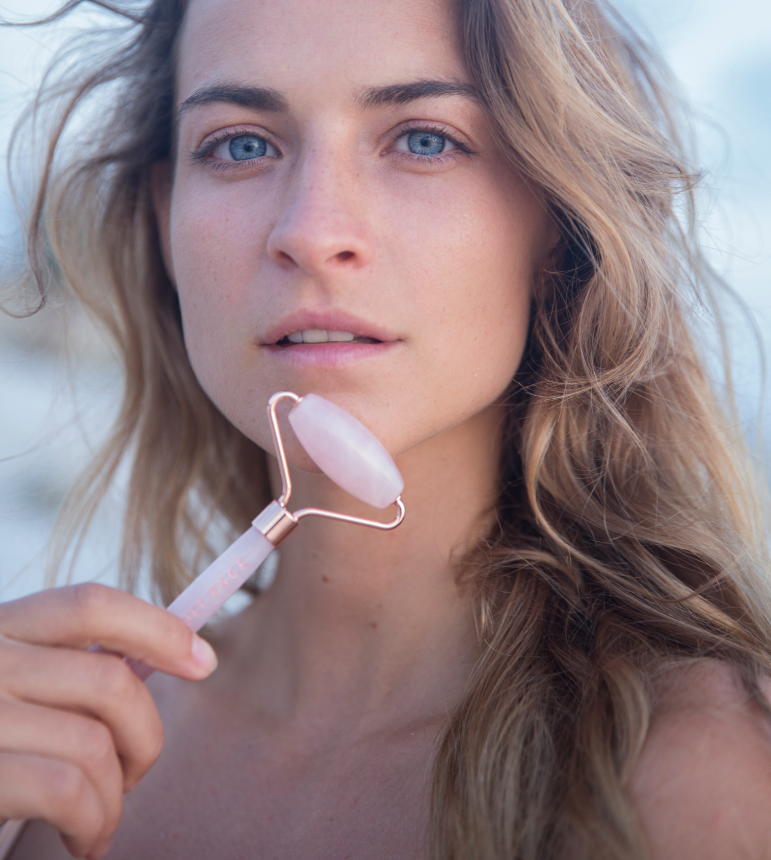 Benefits:
eliminates toxins from your system
relieve stress
make the skin firm and gives it an even tone
eliminates blemishes such as dark – circles around the eyes and wrinkles
help product absorption
The CultFace Rose Quartz Face Roller brings out your skin's natural radiance and glow.
Facial rollers are one of the most Instagrammable beauty tools you can add to your collection right now. However, this ultra-pretty beauty must-have also comes with a plethora of incredible beauty and wellness benefits that make it so much more than just another passing beauty trend. It's no new trend. With a Chinese history that dates back centuries, experts have been using crystal rollers for inflammation, toxin drainage and so much more, long before they started to appear on your social feeds. With our rose quartz crystal face roller fast becoming one of our best-selling products, we thought we'd delve a little deeper into the benefits of using a facial roller and how to use it to get the best possible results.
Face Roller – How to use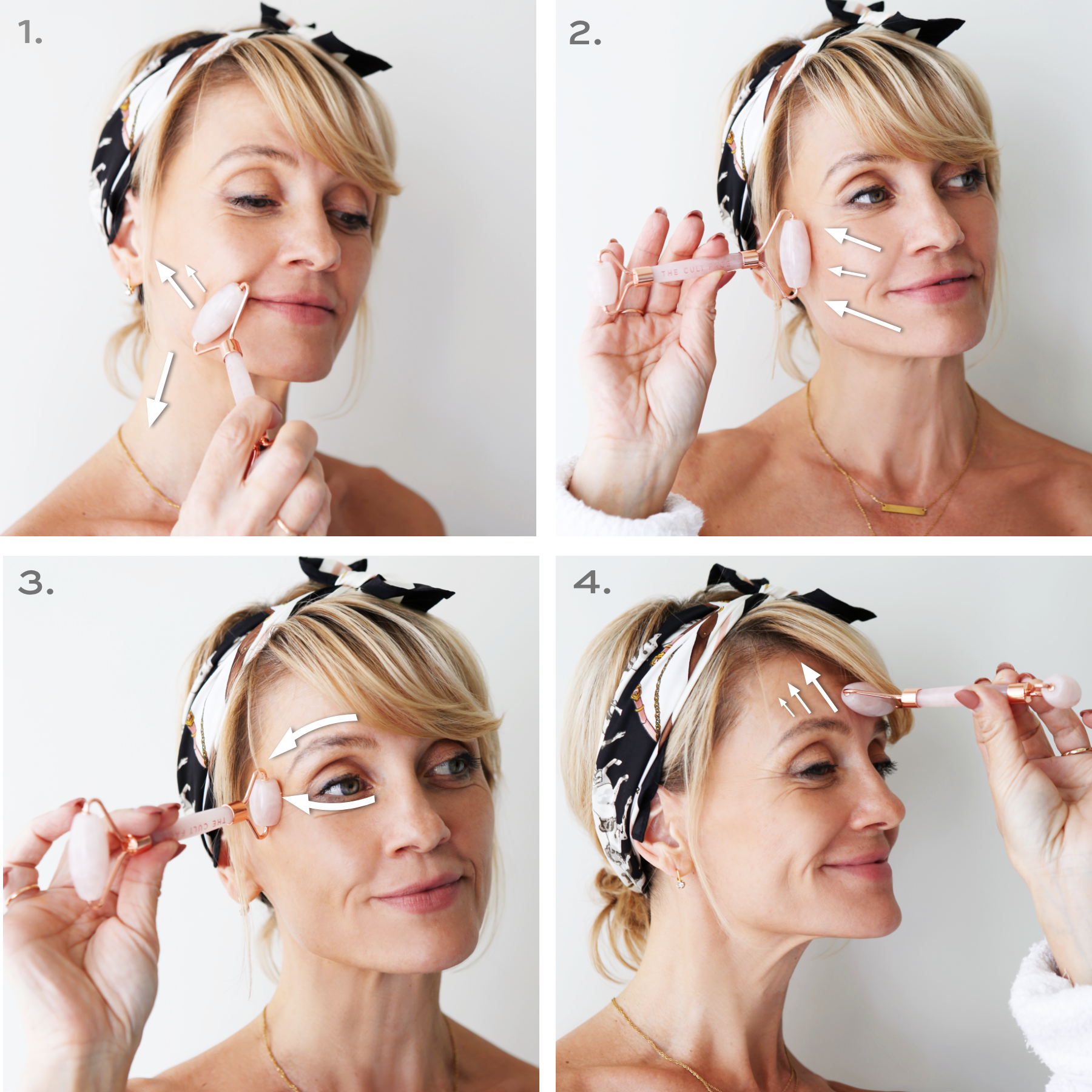 Roll upwards along your smile lines.
Roll upwards from the bottom of your neck to the chin for lifting massage
Roll downwards from top of your neck to the shoulders for lymphatic drainage massage
Roll outwards from your mouth corners to the ear lifting the skin
Roll gently with minimum pressure from under your eyes to your temples as if drawing half circles.
Roll outwards and along the brows line from nose to temple.
Roll upwards from the brows to the hairline across all forehead
Useful Tips
• Apply face oil, serum, mask or moisturiser to a freshly cleansed face. Proceed with massage using roller over your skincare products. It helps skincare products penetrate deeper into the dermis.
• Keep your roller in the refrigerator before use for extra cooling effects.
• Clean carefully your Rose Quartz Roller with soap and pat dry after each use.
• Store in the bag provided for on-the-go use.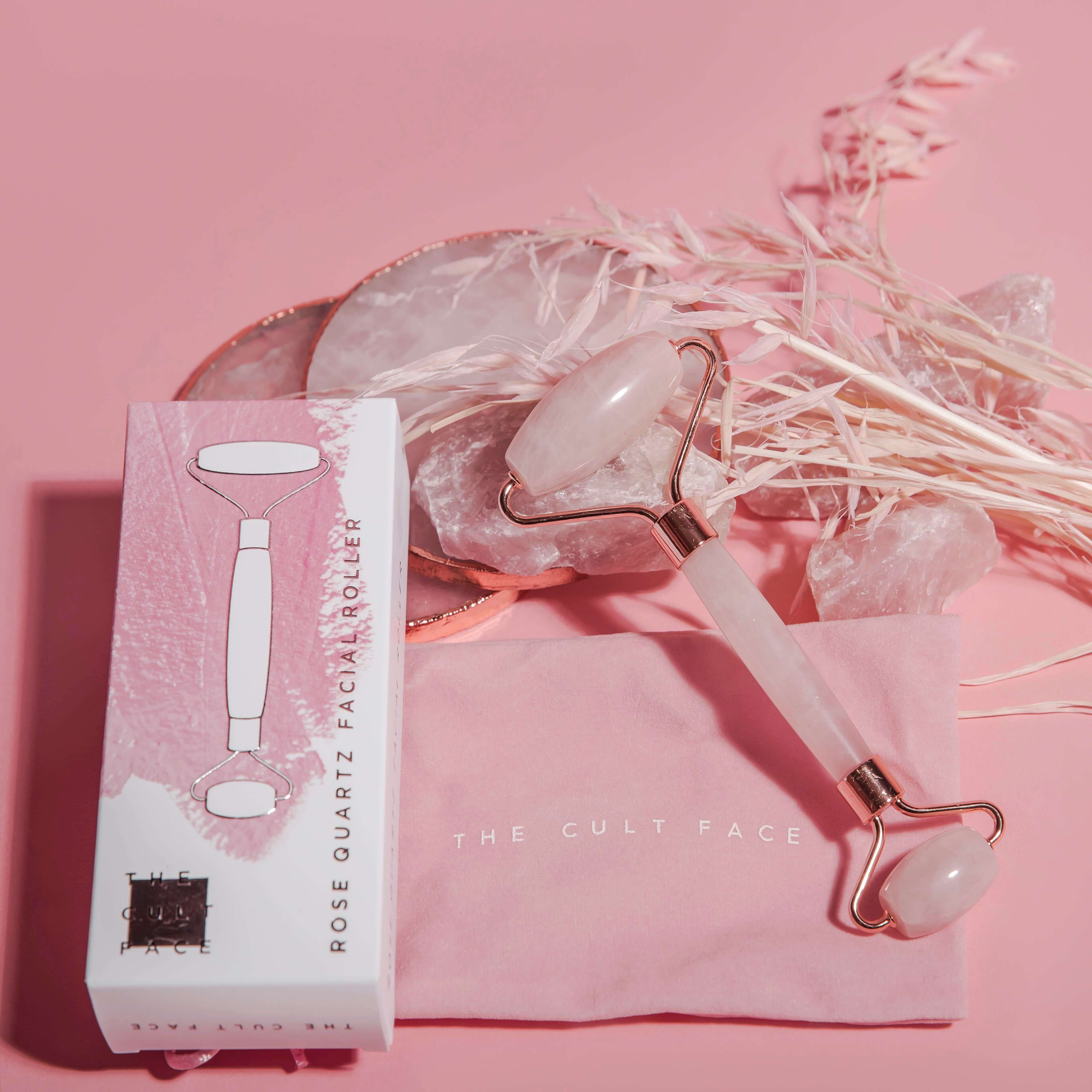 How to Clean and Store Your Rose Quartz Face Roller
Making sure your facial roller is fresh for every use, make sure you give it a rinse when you've finished enjoying it. Once you've completed your self-care session, simply clean with warm water and a little soap to remove any bacteria, product or skin cells and pat dry to avoid any rust over time. Store your face roller alongside your skincare to remind you to use it and pop it in the fridge an hour before use if you fancy some extra revitalisation benefits from the cold quartz. Are you ready to see stunning results for your skin with the added benefits of some self-care me-time? Pairing up calming relaxation with anti-ageing skincare, shop our rose quartz crystal facial roller and pair it up with our brand-new formula face serum for incredible skin results.