Firming Body Oil
Firm, hydrate and soothe your skin in one with our brand-new anti-cellulite firming body oil. Specially designed to revitalise your skin and invigorate the senses, the firming body oil helps to sculpt your skin for a smooth, soft and sumptuous result. Free from cellulite.
For regular use alongside a balanced skincare routine, simply massage a generous amount of oil into the skin. Crafted with natural ingredients, we've made sure to eliminate silicones, perfumes and PEGs from our products to bring you a body oil that is good for you while working actively to give you the best possible results.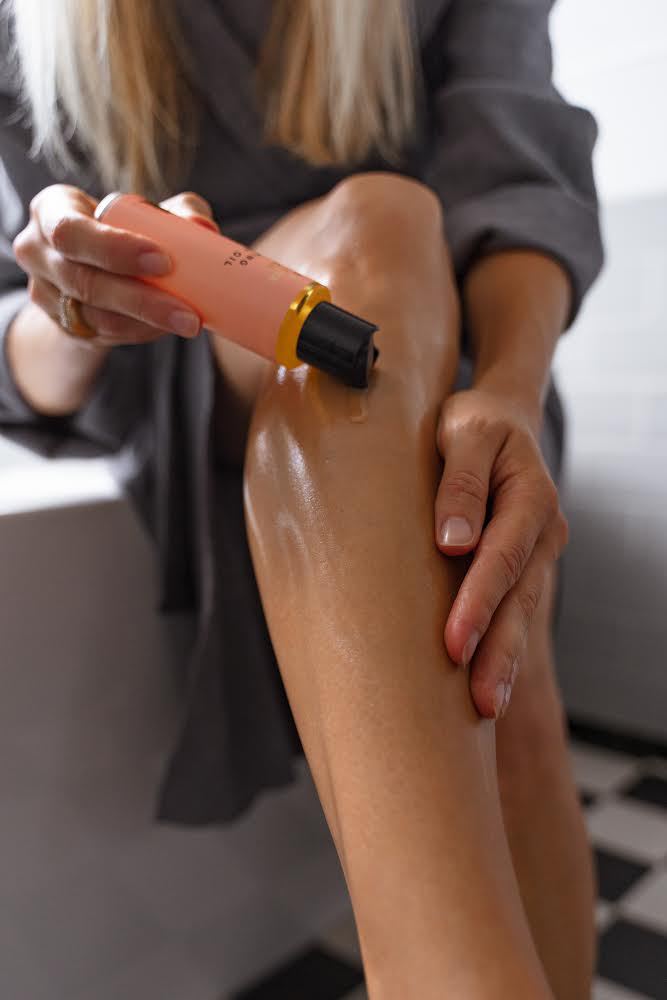 Packed with beautifully soothing and calming ingredients, our firming body oil nourishes and protects the skin from everyday life.
Sweet almond oil reduces stress and puffiness while reversing sun damage and evening the skin tone. Jojoba oil is rich in anti-inflammatories making it perfect to soothe and reduce redness and blemishes, working alongside its natural dose of vitamin E and B.
We made sure vitamin E boosts cell function and works towards your skin's overall health while rosemary oil rejuvenates, acting as a powerful yet natural anti-ageing solution. Grapefruit and lemongrass oils are also added to prevent blemishes, minimise pores, even cellulite on the surface of the skin and keep the natural levels of oils in the skin balanced.
Make the most of this delicious recipe by using our firming body oil following a session of dry body brushing and a long soak in the bath. Waving goodbye to dry or unsettled skin, discover smooth, soft, hydrated skin that exudes vibrancy and health.
We just had to show you this amazing result from our Firming Body Oil and lymphatic massage.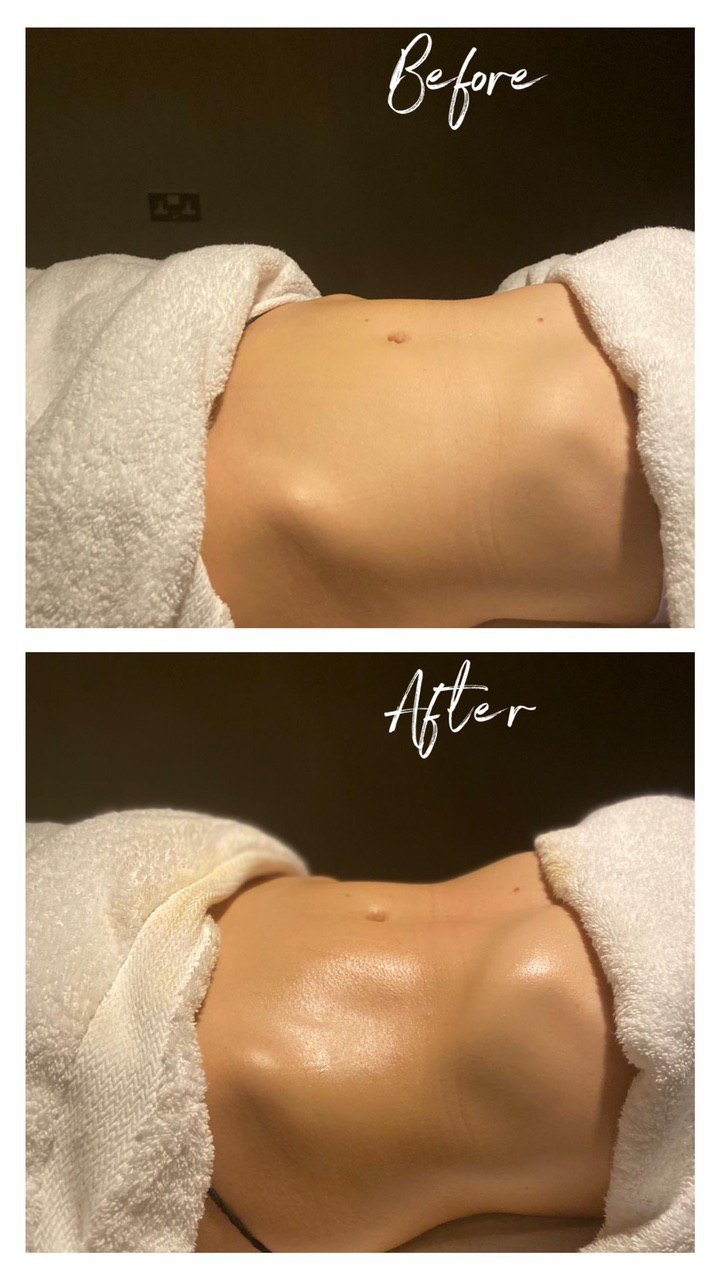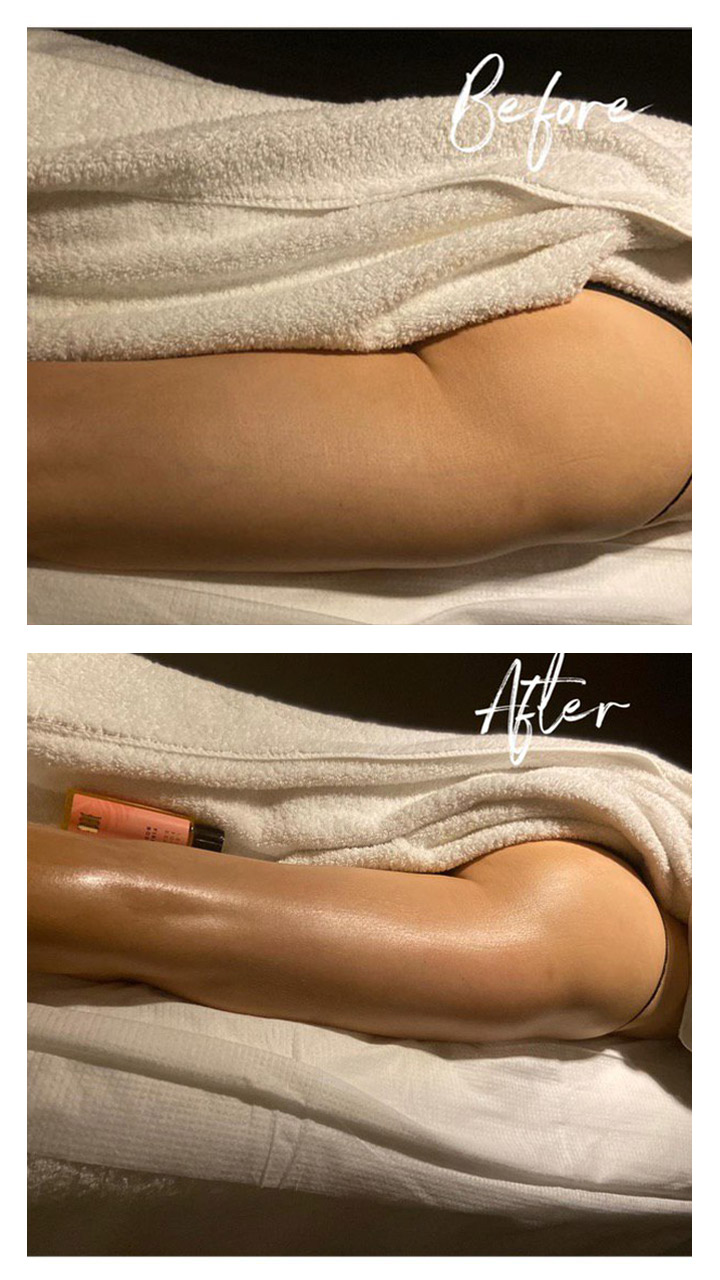 Key Ingredients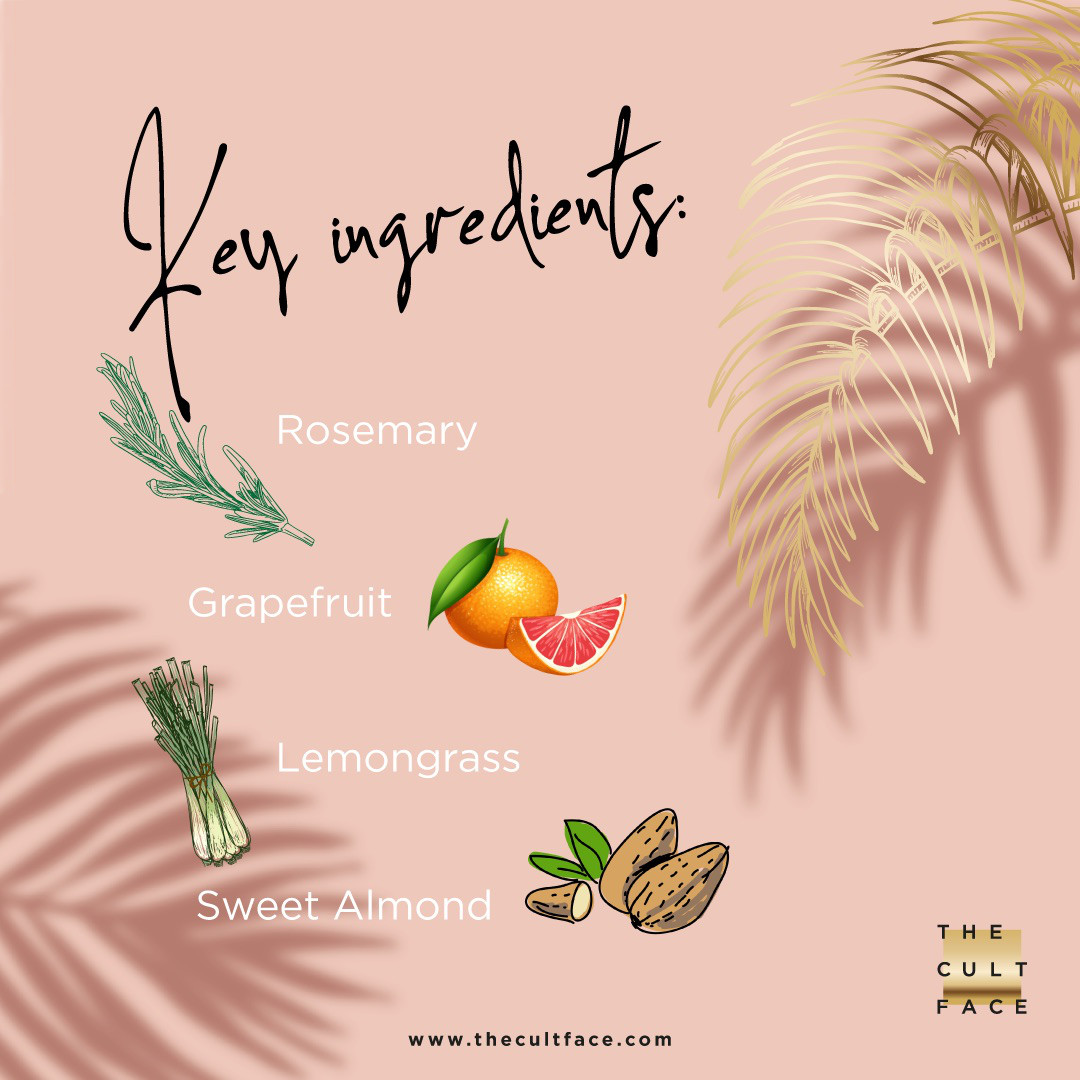 Sweet Almond Oil, Jojoba Oil, Vitamin E, Rosemary Oil, Grapefruit Oil, Lemongrass Oil
All Ingredients: Prunus Amygdalus Dulcis (Sweet Almond) Oil, Simmondsia Chinensis Seed (Jojoba) Oil, Tocopheryl Acetate (Vit E), Rosmarinus Officinalis Leaf (Rosemary) Oil, Citrus Grandis Peel (Graipefruit) Oil, Cymbopogon Schoenanthus (Lemongrass) Oil, Limonene, Citral, Geraniol, Linalool.
No
Parabens, SLES, Mineral Oils, Petrolatum, Synthetic Parfums, Synthetic Dyes, Silicons, TEA, MEA, PEGs
How to use Firming Body Oil
Soak your skin in the bath or shower and use as part of your self-care routine.

Pour the firming body oil into the palms of your hands and massage into the skin while still slightly damp.

Work your massage upwards and outwards, smoothing the skin and promoting lymphatic drainage through gentle massage.

Concentrate on dry areas, such as the knees, ankles and elbows.