Everyone is talking about face rollers right now. These easy-to-use beauty tools are the hack you never knew you needed in your daily beauty routine. Until now.
What are face rollers?
Face rollers come in several shapes and sizes, crafted in a range of materials. Each design of face roller also comes along with a whole host of beauty and wellness benefits. And we can't get enough of them. At The CultFace, we love to see visible results. And our face rollers were designed and crafted to deliver just that.
Our signature rose quartz face roller allows you to roll a plethora of skin benefits into your complexion. While simultaneously offering a soothing and relaxing at-home face massage. Alternatively (or as well as!), our Mini Face Sculpting Roller serves up a wealth of benefits while acting as a soothing and depuffing massage tool for use both day and night.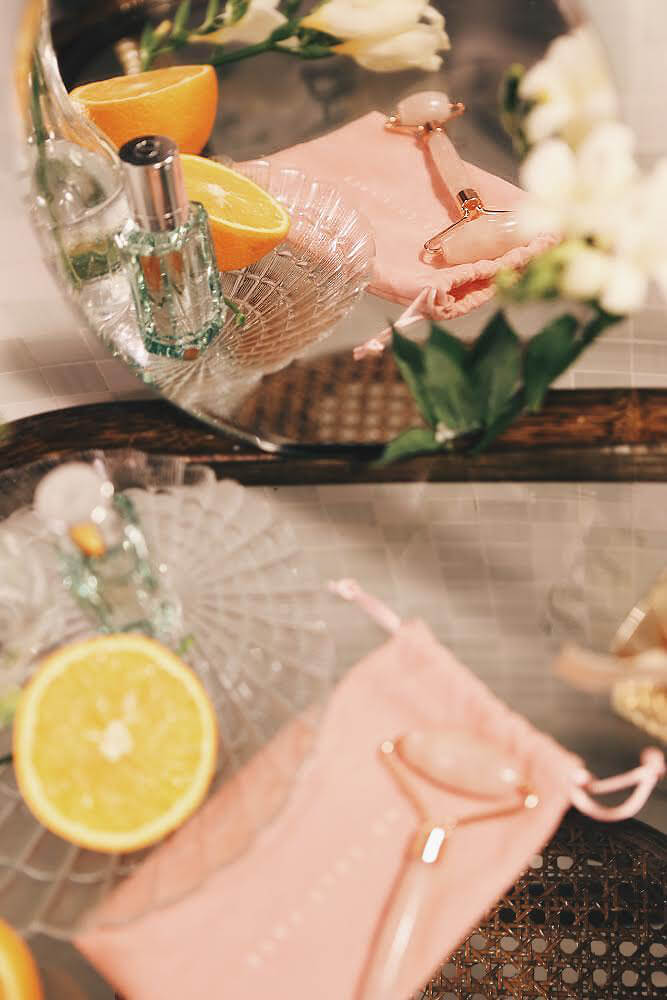 Top Benefits of a Face Roller Tool
Face rollers are one of our most enjoyable parts of a balanced skincare routine. They're relaxing and soothing and the perfect way to show yourself some serious self-love. But this isn't the only benefit you'll see from incorporating one of these tools into your routine.
Evens Skintone
Aim for a smooth and even complexion. Face rollers help to create a smooth surface on the skin, giving you the perfect foundation before makeup.
Firms and Plumps the Skin
Encouraging the production of collagen, your face roller will also help to firm and plump the skin for a glowing, youthful and vibrant complexion.
Sculpt and Depuff
As your face roller works its magic, you'll see sculpting and depuffing results, showing off the natural contours of your face and leaving it looking and feeling more awake.
Tightens and Reduce Lines and Wrinkles
Great for anti-ageing, face rollers are also fantastic for tightening the skin and helping to reduce those fine lines and wrinkles that begin to come in later life.
Flushes Toxins
Aiding with lymphatic drainage, face rollers encourage the flush of unwanted toxins from the body. This reduces fluid build-up and removes the waste your body doesn't need.
How do I use it?
One of the reasons our customers love our face roller tools so much is because they're incredibly easy to use at home. Start with beautifully cleansed and toned skin. You can do this any time of day when you fancy indulging in some self-care. It can be a particularly beneficial routine to get into in the evening, just before bed. Ready for a long and healing night's sleep.
Following your regular cleanse and tone, apply your serums or oils. Next, get comfortable. And enjoy a face massage for at least 10 minutes to really reap the benefits.
Roller outwards from the centre of your face and upwards on your neck. Take the roller across your cheekbones, jawline, upwards on your forehead and up towards your chin on your neck. Allow your skincare to penetrate deeply and your facial muscles to see the benefits of a deep and soothing facial massage.
If you're yet to Try a Face Roller Tool, now is the perfect time to add one into your beauty routine. Easy-to-use and packed with skincare and wellness benefits, these are our ultimate tools for clear, youthful and even-toned skin.