Facial rollers are one of the most Instagrammable beauty tools you can add to your collection right now. However, this ultra-pretty beauty must-have also comes with a plethora of incredible beauty and wellness benefits that make it so much more than just another passing beauty trend.
Facial rollers are no new trend. With a Chinese history that dates back centuries, experts have been using crystal rollers for inflammation, toxin drainage and so much more, long before they started to appear on your social feeds.
With our rose quartz crystal facial roller fast becoming one of our best-selling products, we thought we'd delve a little deeper into the benefits of using a facial roller and how to use it to get the best possible results.
The Benefits of Using of Face Roller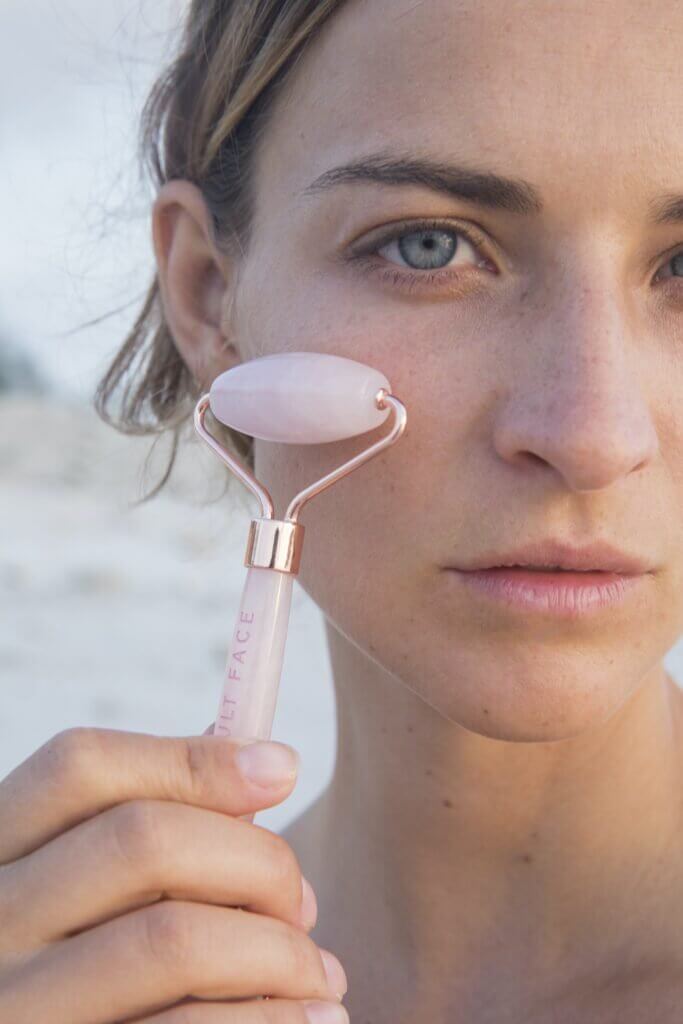 There are countless skincare and wellness benefits associated with using a crystal facial roller. Here, we're looking at some of the key reasons it should be added to your skincare routine this season.
While face rollers are known to promote relaxation, soothing and calming to both the mind and body, there are also physical anti-ageing and skincare benefits that make it a must-have product.
Improves your skin's elasticity
Promotes the production of collagen
Reduces puffiness, particularly under-eye
Eases tension and eliminates toxins
Brightens your complexion
Calms inflammation
Increases blood circulation and improves skin tone
Encourages lymphatic drainage
How to Use a Face Roller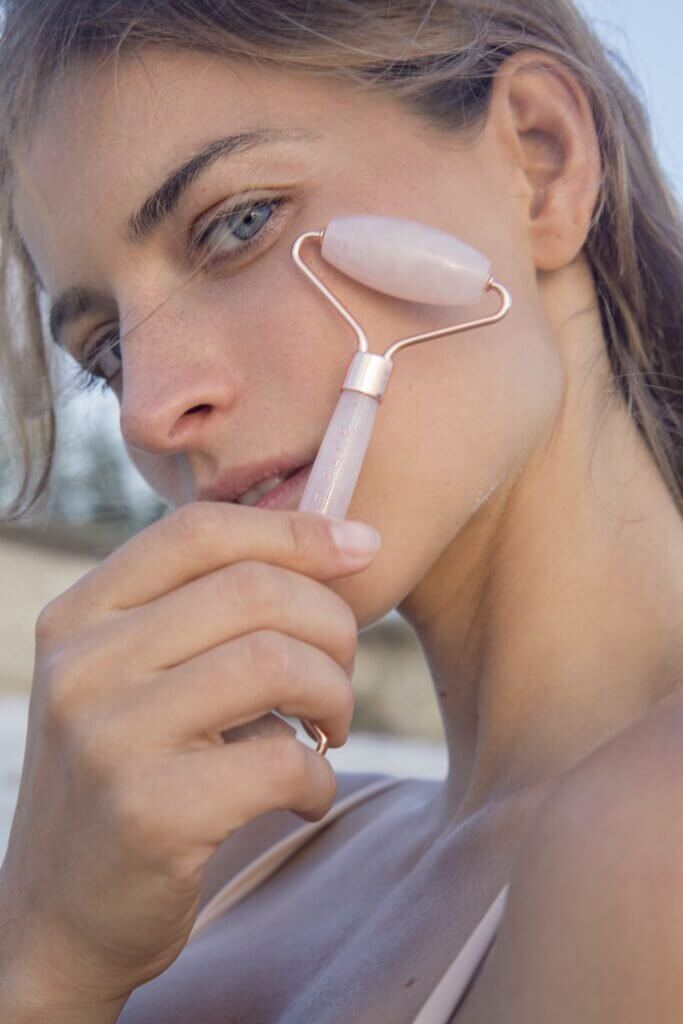 Using a face roller is particularly easy and relaxing, which makes it perfect to use following a warm bath, while you're relaxing in bed or even while you're watching some tv on the sofa.
You can to use your roller as part of your skincare routine so make sure you cleanse, tone and apply your serum just before you begin your rolling session. Your roller has two ends, one longer than the other. Use the long end to focus on your cheeks, forehead, chin and jawline. Use the shorter end to focus on your eyes, particularly your under-eye, and your nose.
Always work your way outward when rolling. Roll gently from the brow outward to the hairline, from the nose to the ears and from the centre of the chin to the ears. You can also roll upward on the neck to promote additional lymphatic drainage.
How to Clean and Store Your Face Roller
Making sure your facial roller is fresh for every use, make sure you give it a rinse when you've finished enjoying it. Once you've completed your self-care session, simply clean with warm water and a little soap to remove any bacteria, product or skin cells and pat dry to avoid any rust over time.
Store your face roller alongside your skincare to remind you to use it and pop it in the fridge an hour before use if you fancy some extra revitalisation benefits from the cold quartz.
Are you ready to see stunning results for your skin with the added benefits of some self-care me-time? Pairing up calming relaxation with anti-ageing skincare, shop our rose quartz crystal facial roller and pair it up with our brand-new formula face serum for incredible skin results.